Get Started for $9.95/Month
Use 46% less water, salt and electricity with the world's most efficient water softener.*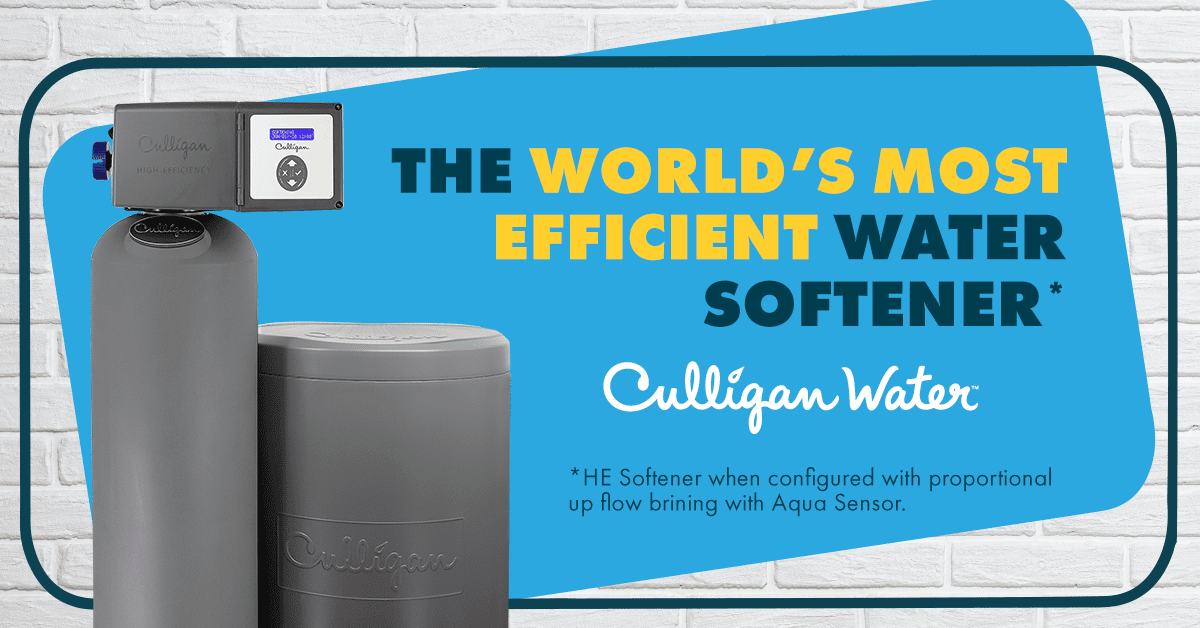 Benefits of the Culligan High Efficiency Water Softener:
Provides a continuous supply of soft water for your entire house, automatically adjusting to changes in your home's water conditions
Reduces soap residue on hair and skin
Leaves clothes brighter and soft to the touch
Makes household cleaning easier and less expensive
Prevents hard water spots on glassware, dishes and utensils
Reduces soap scum and scaling on faucets, sinks and tubs
Reduces water heating bills
Increases the lifespan of water-using appliances
Say goodbye to dry skin, spotted glassware and high water heating bills when you install a Culligan® High Efficiency Water Softener! For a limited time, get started at only $9.95 per month for the first three months.
*HE Softener when configured with proportional up flow brining with Aqua Sensor. Limited-time offer. Dealer participation varies. See dealer for details. Contaminants may not be in your water. ©2021 Culligan International Company.
Learn more about how you can have better water.
Latest
Blog Posts
From deep-cleaning your floors to reviving your garden, spring home improvements start with your water. So why wouldn't you use...
What Are Your Water Resolutions? The new year is a great opportunity to improve your home. And setting water resolutions...
Very impressed with Culligan! They were very responsive and made the whole process easy. Special shout out to Marion - he was professional, efficient, and took time to answer all our questions. Would highly recommend them.

Kelly Salinas
- Culligan Customer